HACCP Certification
Bensaude Hotels Collection received HACCP certification, in the relation to Quality and Food Safety in Accommodation and Restaurants, by SGS ICS.
The HACCP certification is an internationally accepted and documented system by the Codex Alimentarius that defines the requirements for the effective control of food safety. The HACCP system supports companies to manage hazards that affect food safety and hygiene and thoroughly identifies them by establishing control parameters throughout the entire food chain process, from primary production to service to the final consumer.
This certification is important for the Bensaude Hotels Collection, as it highlights and demonstrates the rigor and commitment that our Hotels have regarding food safety and customer satisfaction. Thus, it reinforces our brand positioning and our efforts in an ever-evolving market in this area.
It should be noted that SGS, the company responsible for this Certification, is internationally known as a leader in certification services in accordance with various Standards. SGS ICS certificates are recognized and respected worldwide, given the long experience in certification in the most varied branches of economic activity, including those sectors related to food safety and procedures.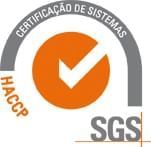 Clean & Safe Program
The Azorean Hospitality is back!

Download our protocol here.
CERTIFIED HOTELS
We strictly comply with the requirements defined by Tourism of Portugal, according to the guidelines of the Directorate-General for Health.
QUALIFIED TEAMS
Our staff has received training on precautions and procedures for preventing and controlling infection regarding the COVID-19 outbreak. All of our hotels have a specialized prevention and response team to deal with a suspected or confirmed case.
SAFE ENVIRONMENT
We have disinfectant gel dispensers in different areas of our hotels, and our staff is properly equipped with individual protection.
CLEANLINESS AND DISINFECTION
We have raised the bar in our strict cleaning protocols, increasing the frequency of disinfection in all spaces and establishing a permanent cleaning process, with the support and training of Ecolab, the global leader in hygiene, disinfection and infection prevention products.
Download our protocol here.
SOCIAL DISTANCING MANAGEMENT
Our hotels have specific signage to help you maintain the recommended safety distances. The common areas, including restaurants and bars, are now organized to safeguard social distancing.
DIGITAL EXPERIENCE
In order to welcome you with our typical Azorean hospitality, despite the distance, we have created an APP that allows you to check in or access restaurant menus. We also have a chat feature, through which you can contact us at any time and make your room service requests.
Traveling to the Azores
For more information about all procedures before and during your trip to the Azores, please consult the official website:
Get to know all the COVID-19 measures implemented on each island, here.