Grand Hotel Açores Atlântico
The 5-Star hotel in Ponta Delgada
The Grand Hotel Açores Atlântico is one of the most emblematic hotels in Ponta Delgada, well-known for its prime location, close to the historic center, facing the marina and boasting exceptional Atlantic ocean views.
The interior design of our Ponta Delgada 5-star hotel is inspired by classic lines, closely linked to the centennial history of one of the most important Portuguese shipping companies - Empresa Insulana - and evokes the European style of Grand Hotel, positioning itself as the 5-star hotel of the main Azorean city, meeting all the standards of quality and level of service expected of a hotel of this caliber.

Considered a landmark of São Miguel the Grand Hotel Açores Atlântico welcomes you aboard to experience the best of class and comfort.
Awards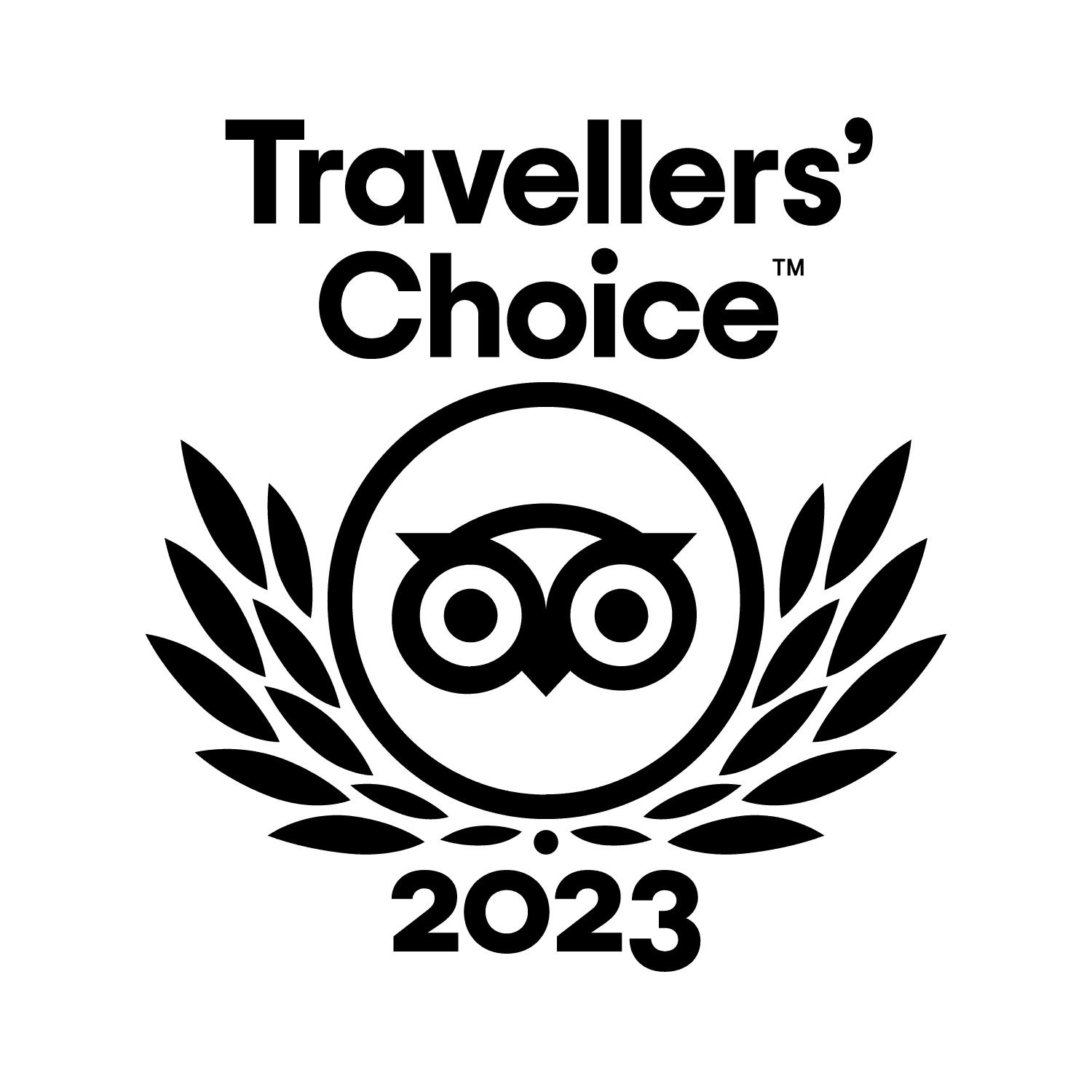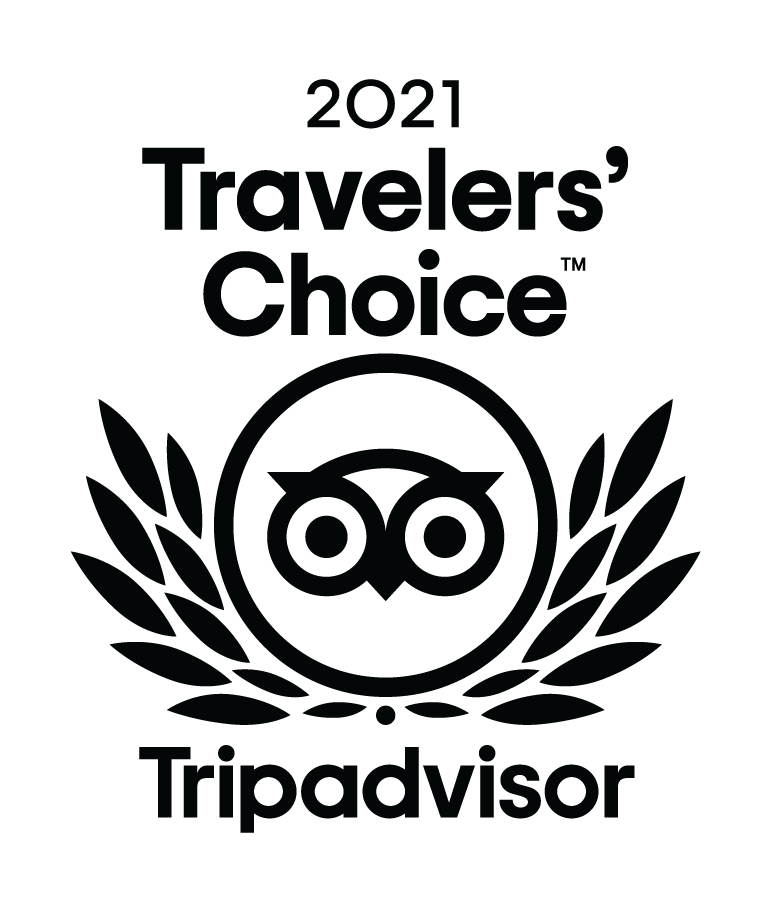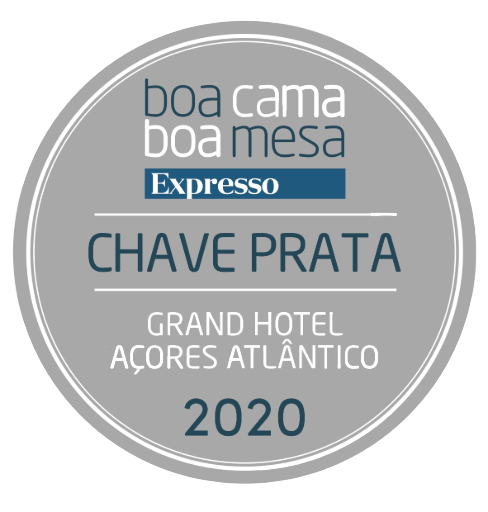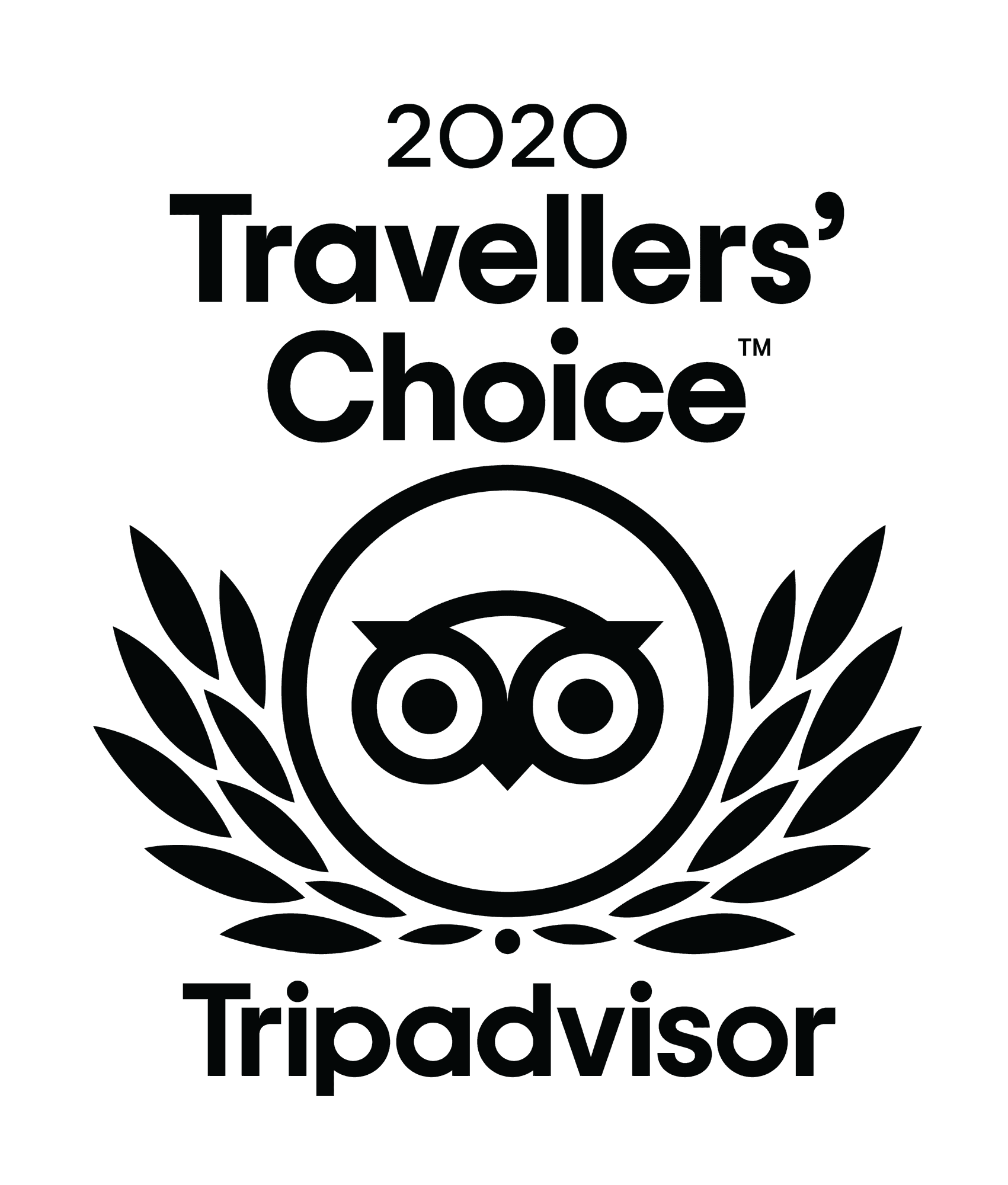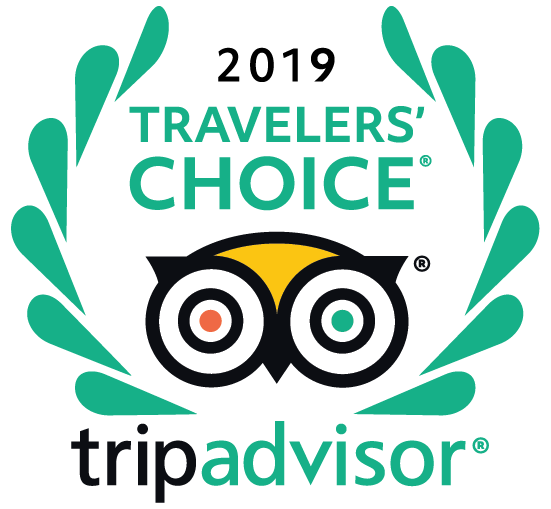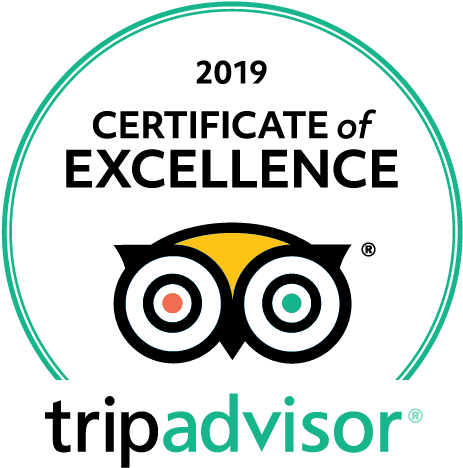 Discover our Hotel
The Grand Hotel Açores Atlântico is one of the most emblematic hotels in Ponta Delgada, well-known for its prime location, close to the historic center, facing the marina and boasting exceptional ocean views.
Experiences & Activities
Step out from grand hotel comfort to experience the best of São Miguel and Ponta Delgada, from whale watching to nature walks and culinary experiences.
Discover
The hospitality will bring us back here!
One of my favorite hotels I've ever stayed at. The service here is incredible they will do everything for you and make your trip easier. Francisca went beyond the call of duty to help us out with day trips and dinner reservations. I will always remember my comfortable stay in the Azores while staying at the Grand Hotel.

JUL ELLIOT L (Tripadvisor)
Above and beyond experience and service
This hotel deserves more than 5 stars. It is the best hotel we have stayed in! The service was out of this world, there wasn't a detail missed. It was my birthday during our stay and they delivered champagne and dessert to our room, then they got us into the restaurant without reservations. The hotel restaurant was amazing, I had the truffle risotto which was to die for. If you have the chance to stay here definitely do.

The nicest Hotel in the Island!
We were told this was one of the nicest hotels on the island! We were very happy and have no complaints. The view is of the ocean harbor side with swim platform out front. There is a hotel spa like pool. Excellent buffet in the morning included. A small gym and excellent staff who helped book our tours and dinner reservations. Enjoy your stay! We did!
Karen Chadwick-Mello (Google)
Great hotel option for Ponta Delgada
We truly enjoyed out stay at the Grand Hotel. It was in a very convenient location in the city for walking to any restaurants and attractions. The front desk staff were very helpful with getting us taxis. The restaurant staff were very friendly. The breakfast was great.
The room was very clean. We had an ocean view and it had a nice balcony where we enjoyed watching boats coming into the harbor. You can also get a towel from the front desk and swim with the locals in the "natural" swimming pool that is directly across the street from the hotel. I recommend doing that and then going to the hotel's indoor pool for a warmer dip!

donnasX3410JR (Tripadvisor)
Escolhemos o Grand Hotel em Ponta Delgado para a nossa estadia na cidade. Foi uma escolha muito sábia. O quarto era excelente e bem conservado. O serviço em toda a estadia foi excelente. A localização era ótima.
A vista para o mar era linda. Se algum dia voltarmos a Ponta Delgado, ficaremos lá novamente. Eu recomendo que você também o faça.
‑ Bartonville, Texas,
EUA ‑
Maravilhoso!! As pessoas são super simpáticas! O sítio bem cuidado e muito bom gosto! A localização é perfeita! O pequeno almoço é agradável. O restaurante e divino, uma garrafeira incrível, muito diversificada com algumas raridades. Aconselho a todos a visita.
J6598IEbrunop (Tripadvisor)
Serviço 5 estrelas de pessoas realmente fantásticas!
Este é realmente um hotel 5 estrelas! A localização é perfeita, bela vista da baía/porto e em frente à área pública de natação. No centro da cidade, a uma curta distância de ótimos bares, restaurantes e cafés, além de lojas. O hotel em si é bonito e limpo.
‑ Mississauga,
Canadá ‑
Estuvimos 10 dias hospedados y la verdad que el trato y la estacia fueron geniales. Si bajas en bus, que es la parada numero 10 te deja en la puerta del hotel. Ida y vuelta 14 euros 2 personas. El personal es muy amable y siempre dispuesto a ayudar en tema maletas, pedir taxi, tienen paraguas de cortesia, la verdad que te ayudan en todo. Las habitaciones son amplias, luminosas y con la decoración justa. La cama es muy cómoda con 3 almohadas para pode elegir. Con café, te, agua y botellas de alcohol diarias.
Albornoz y zapatillas cada dia. El dormitorio te lo hacen por la mañana y a la tarde pasan para arreglar un poco la habitación y dejarte un bombón. La piscina y el gym estan bastante bien, 1.20 de profundidad y agua calentita. El desayuno es variado, no tanto como esperaba para un hotel de 5 estrellas, pero bueno. Fruta cortada, comida caliente, cafes, panes, bollería, yugures....
Si he de poner un pero, pondria que en el tema desayunos, no vienen los ingredientes de cada producto, o mas bien los alergenos. Tema bollería y panes, si eres intolerante a algún alergeno tienes wue estar preguntando. Por lo demás todo perfecto. Si volveria a repetir e incluso muy recomendable.
A perfect hotel for a wonderful vacation in Sao Miguel.
A perfect hotel for a wonderful vacation in São Miguel. Great location for all the site seeing at Ponta Delgada. The staff was very nice and helpful. The hotel and the room were always clean and neat. A delicious and varied breakfast. The Restaurant and Bar are excellent.

I loved staying in this hotel. It was the most wonderful experience!
The hotel is beautiful. I had a wonderful and clean room, with the best beds and pillows, with an amazing view of the Ocean. Antonio, the concierge solved a problem with my booking through booking.com. He also managed to book (on a Saturday night) all I needed for Sunday. Excellent service! Everybody was so kind and helpful. The food is wonderful. Excellent hotel.

Cristina Rodriguez (Tripadvisor)
We had a lovely suite with views of bay and ocean. It was our honeymoon and the hotel went all out with rose petals on the bed and in the bathroom, and a lovely bottle of bubbly and chocolates galore! We were very warmly welcomed the entire time! The service from everyone was excellent! The room was very comfortable and had everything needed. We ate at the bar every night after a full day of sightseeing as they had a wonderful salad and appetizer that was plenty after our large lunches. The tips on where to go/eat etc where great! Great location and very quiet rooms as well.
Escolhi este hotel para passar 5 dias de ferias em Sao Miguel.
Suite com vista para a baia de sao miguel, camas super confortaveis, quarto impecavelmente limpo, e bem cuidado.
pequeno almoco divinal, com sumos naturais e uma grande diversidade de alimentos.
Staff sempre pronto para ajudar e de uma simpatia impar.
Great hotel with central location and fabulous staff
My friend and I had a great stay at the Grand Hotel - the staff was super helpful in recommending local restaurants and things to do. Our room had a view of the marina and easily walkable to the city center. Breakfast was a great way to start the day with Queijadas and other local treats. Don't forget to get local cheeses as the cheese store near the market. Taxis were easily arranged when needed. We highly recommend this hotel for your stay in São Miguel.
H2806JKdeborahm (Tripadvisor)
Sustainability
Travelife GOLD Certification
The Bensaude Hotels Collection is focused on sustainable development, promoting environmentally friendly activities and practices, in balance with social responsibility measures as well as contributing to the economy.
As such, and aware of the impact of its activities at a social, economic, and environmental levels, and in line with its objectives and strategies, the Bensaude Hotels Collection is committed to subscribing to a certification of Sustainability in Tourism.
In September 2019, the Grand Hotel Açores Atlântico obtained the Travelife GOLD Certification, as well as all other 7 Bensaude Hotels Collection's hotel units, positioning itself as a pioneer in the Azores with this international certification.
Know More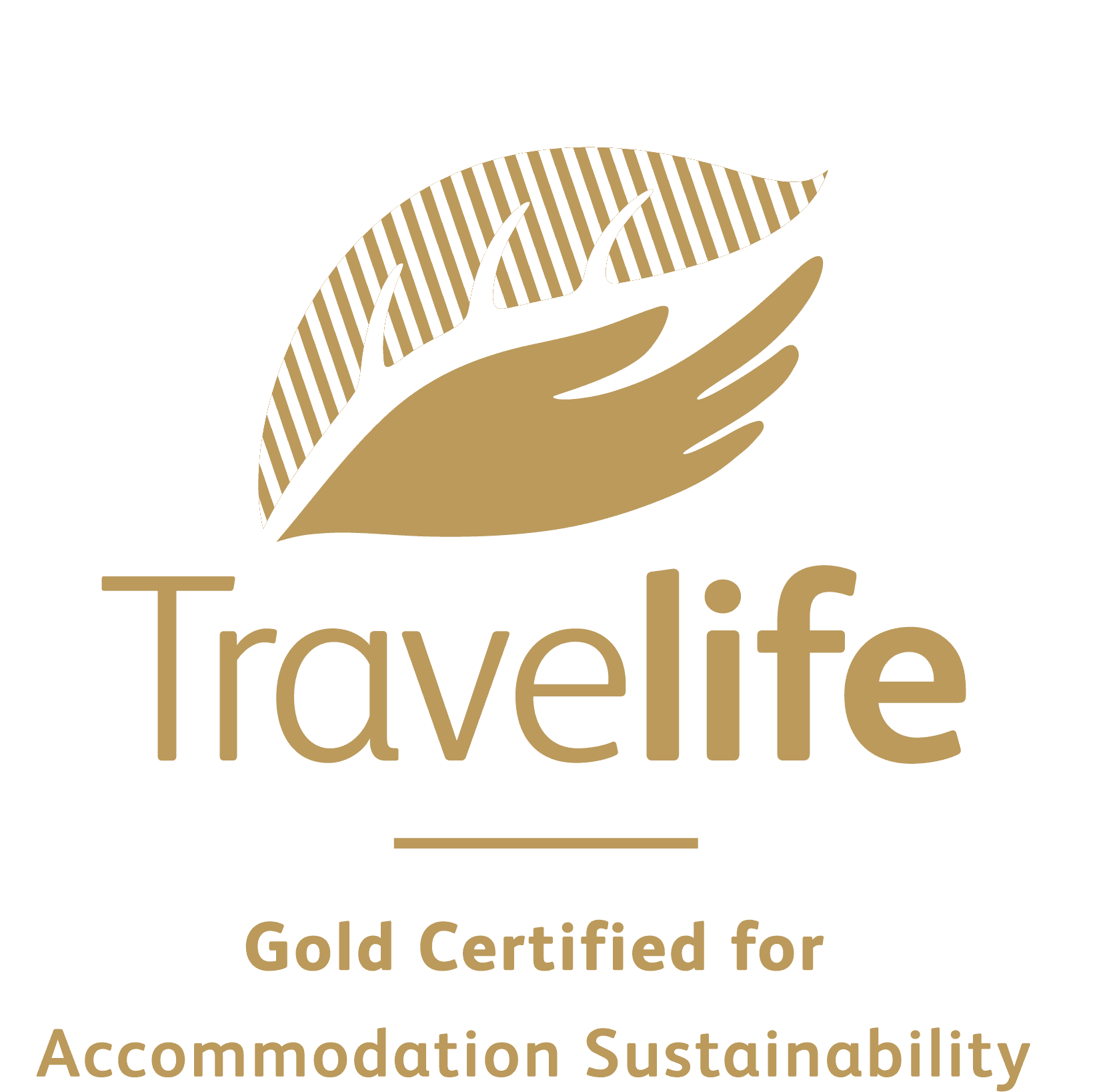 Flight info
Boston
Ponta Delgada
4h40
Toronto
Ponta Delgada
5h40
Lisbon
Ponta Delgada
2h30