Gift Vouchers
OFFER UNFORGETTABLE MOMENTS WITH BENSAUDE HOTELS COLLECTION VOUCHERS. OFFER AZOREAN HOSPITALITY.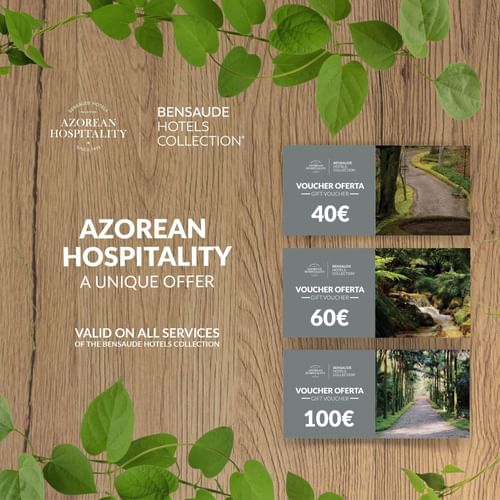 If you are looking for an offer that makes a difference, you can present Bensaude Hotels Collection vouchers and offer unforgettable moments in unique destinations, to those you love the most.
Vouchers, in the values of €40, €60 and €100, are valid for any service in the group's hotels and are valid for 1 year from the date of purchase.
Send us your request by filling out the form below:
* Indicates required field