NEAT Hotel Avenida
An innovative hotel in Ponta Delgada
With an innovative and unique style concept in the Azores Islands, NEAT Hotel Avenida focuses on simplicity and the unique Azorean hospitality in keeping with its welcoming destination.
With a premium hotel location in the heart of Ponta Delgada, NEAT Hotel Avenida is both young and hip but also professional and comfortable and the ideal choice for those looking to discover São Miguel island on a weekend getaway.
Accommodation
all rooms

Discover our Hotel
Facilities & Services
For more information, please contact us.
Meetings & Eveents
NEAT Hotel Avenida offers four conference and meeting rooms.
Terra Nostra Garden
A garden in the Furnas Valley for over 200 years
A must see in the heart of São Miguel Island, inside of Furnas Valley, Terra Nostra Garden dates back to 1775, when American merchant Thomas Hickling fell in love with Furnas and decided to create the perfect relaxation haven which still seduces every visitor today.
Discover
"Quarto e cama confortável. Experiência agradável. A repetir. Bom para curtas viagens de negócios ou até mesmo para longas viagens.
Excelente localização, mesmo no centro da cidade."
‑ Ponta Delgada,
Portugal ‑
"Sinceramente me pareció una alternativa inmejorable en todos los sentidos. Situado en pleno centro de Ponta Delgada, recientemente renovado, personal agradable, desayuno más que decente, habitaciones sencillas pero cómodas, en definitiva, muy recomendable.
De hecho soy agente de viajes y siempre que puedo recomiendo este hotel a mis clientes. El parking principal de la ciudad se encuentra a escasos metros del hotel lo que sin duda facilita mucho las cosas, y no es nada caro."
"Um hotel de 3 estrelas muito bom! Muito bem localizado, junto à marginal e centro histórico. Apesar de não ter parque de estacionamento, consegue-se estacionar por perto.
Quartos de boas dimensões, casa de banho completa inclusivé com bidé, bom duche. Camas grandes e confortáveis com várias almofadas. Pequeno almoço simples, mas de boa qualidade com produtos locais
Serviço de receção excecional, perante um erro de reserva da minha parte em que só poderia entrar no dia seguinte, foram muito eficientes em alterar a reserva e conseguir que ficassem juntos os 2 quartos pedidos."
‑ São Domingos de Rana,
Portugal ‑
Sustainability
Travelife GOLD Certification
The Bensaude Hotels Collection is focused on sustainable development, promoting environmentally friendly activities and practices, in balance with social responsibility measures as well as contributing to the economy.
As such, and aware of the impact of its activities at a social, economic, and environmental levels, and in line with its objectives and strategies, the Bensaude Hotels Collection is committed to subscribing to a certification of Sustainability in Tourism.
In September 2019, the NEAT Hotel Avenida obtained the Travelife GOLD Certification, as well as all other 7 Bensaude Hotels Collection's hotel units, positioning itself as a pioneer in the Azores with this international certification.
Know More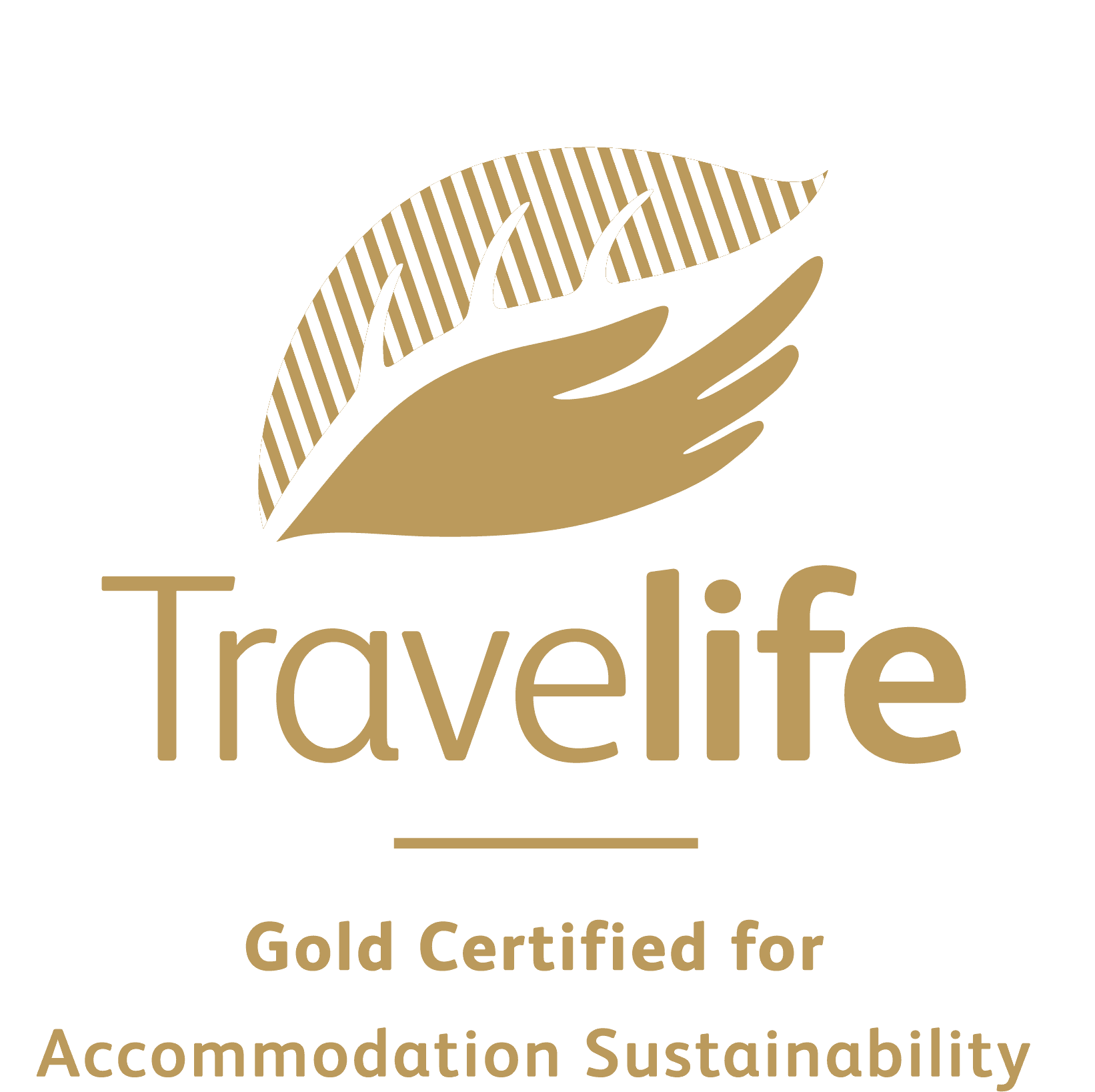 Flight info
Boston
Ponta Delgada
4h40
Toronto
Ponta Delgada
5h40
Lisbon
Ponta Delgada
2h30
Grand Hotel Açores Atlântico
113 Avenida Infante Dom Henrique Ponta Delgada 9500-150 Portugal
visit hotel
Terra Nostra Garden Hotel
5 Rua Padre José Jacinto Botelho Furnas Sao Miguel Azores 9675-061 Portugal
visit hotel
Hotel Marina Atlântico
Av. João Bosco Mota Amaral n.º1, 9500-767 Ponta Delgada, Portugal Ponta Delgada 9500-767 Portugal
São Miguel Park Hotel
s/n Rua Manuel Augusto Amaral Ponta Delgada 9500-222 Portugal
visit hotel
NEAT Hotel Avenida
Rua Dr. José Bruno Tavares Carreiro Ponta Delgada 9500-119 Portugal
visit hotel
Hotel do Canal
Largo Doutor Manuel de Arriaga Horta 9900-026 Portugal
visit hotel
Hotel Açores Lisboa
3 Avenida Columbano Bordalo Pinheiro Lisboa 1070-060 Portugal
visit hotel
Terceira Mar Hotel
Portões de São Pedro, nº 1 Angra do Heroísmo 9700-097 Portugal
visit hotel