Angra do Heroísmo
Trekking, beaches & UNESCO World Heritage
Situated on the mid-Atlantic island of Terceira within the Portuguese Autonomous Region of the Azores, Angra do Heroísmo was an obligatory port of call for the fleets of equatorial Africa and of the East and West Indies routes during their voyages to and from Europe from the 15th century until the advent of steamships in the 19th century.
The port of Angra is also the eminent example of a creation linked to the maritime world: It is directly and tangibly associated with a development of a universal historic significance, the maritime exploration that allowed exchanges between the world's great civilizations.
Algar do Carvão Natural Reserve
The great eruption, known as the Pico Alto, which occurred north of the existing Guilherme Moniz volcanic apparatus, poured its lavas from a great distance. Later, a new eruption, this time basaltic, tore the ground and initiated a process that would lead to the formation of a stromboliano volcano – the Peak of the Coal.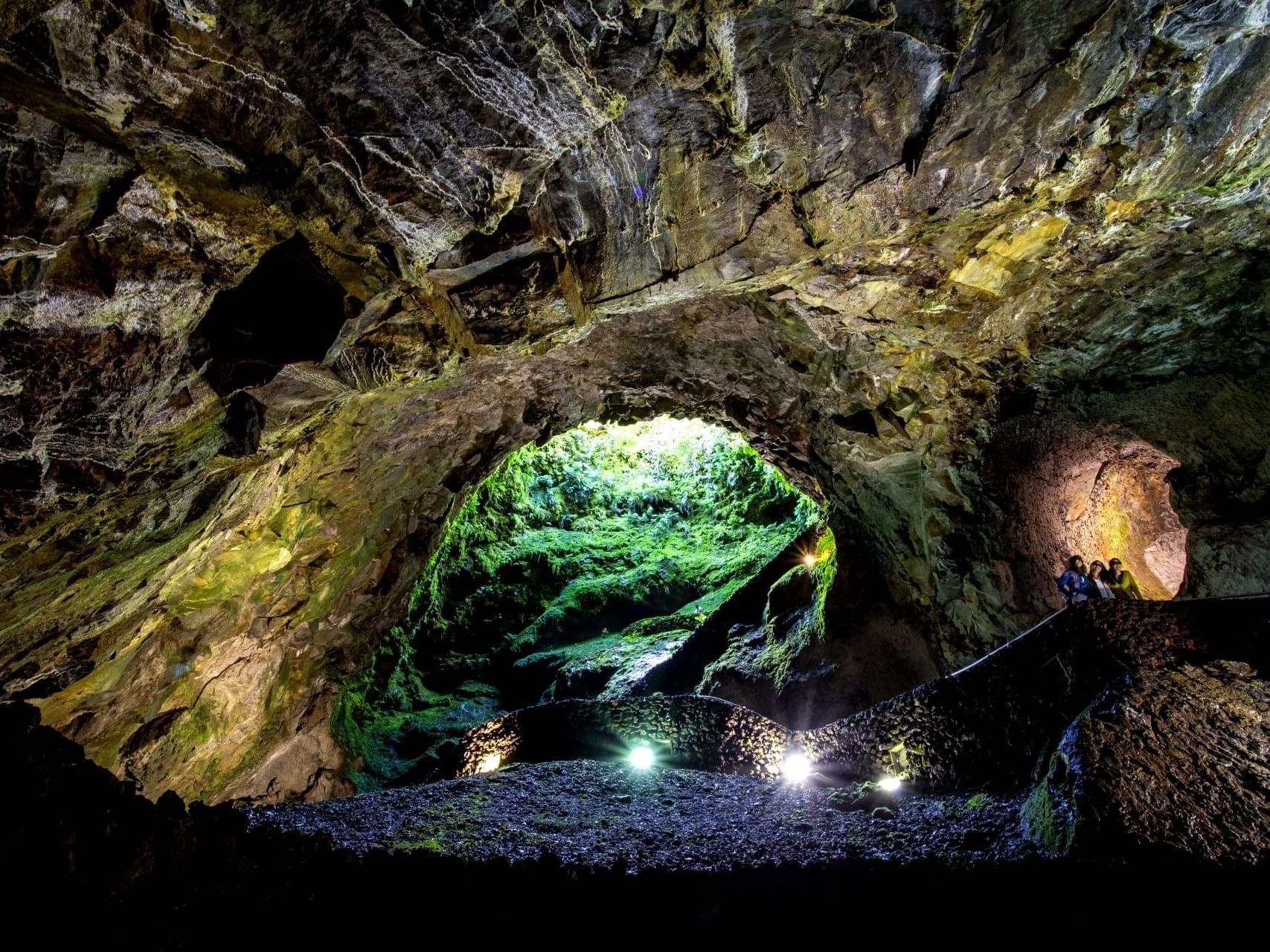 Sé Catedral
The Angra do Heroísmo Cathedral is the biggest Temple and one of the main monuments of this lovely town, classified by UNESCO as World Heritage, situated in the gorgeous Terceira Island, on the Azores Archipelago. The present temple would have been built over the previous São Salvador Church, dated probably from 1496, yet small for the crescent population of Angra do Heroísmo, that was by then affirming its power and expansion.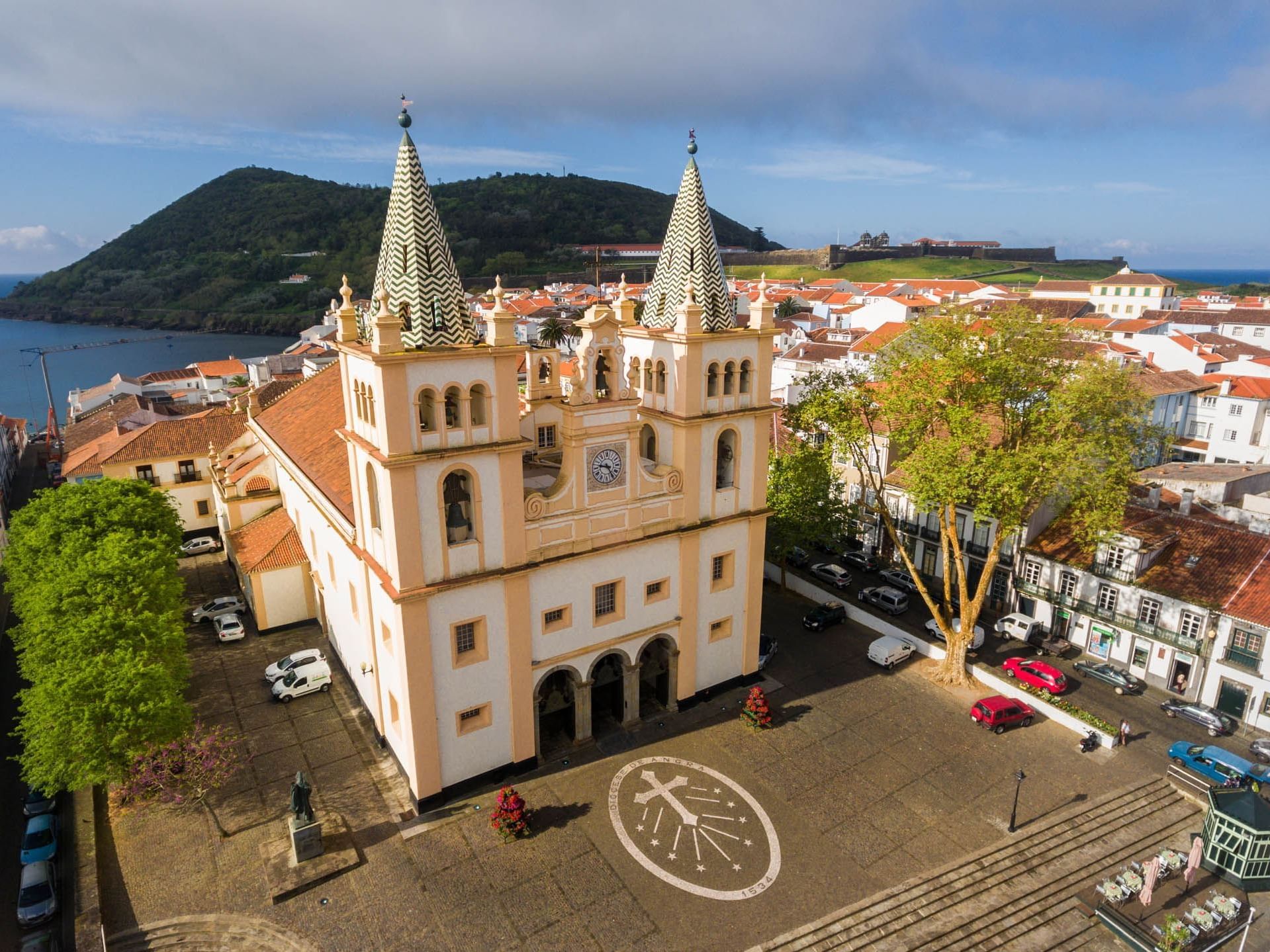 Monte Brasil
The climb up the 205 m high Monte Brasil, the remains of a mostly submerged crater, which resulted from an early underwater eruption and projects about 1,000 m into the sea, is a pleasant and highly rewarding walk through the castle's ground and the dense vegetation of the wooded slopes of the crater, which provides magnificent panoramic views over the bay and the town of Angra do Heroísmo from its top. Surrounded by four small hills, the area of Monte Brasil, which is actually more of a small peninsula and covers around 63 hectares, comprising also the two islets of Ilhéus das Cabras, has been declared nature reserve. Around the peninsula Monte Brasil peninsula, there are some popular bathing areas, such as Cais da Silveira, located in a deep inlet on its western side, Ponta de São Diogo on the western tip and Ponta de Santo António on its east side.